stills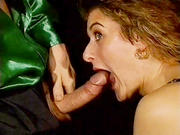 Director: Backey Jakic
cast
Actresses: Jeany Bee, Cherelle, Fanny Steel, Karen Lancaume (host), a.o.
Actors: Backey Jakic, Titus Steel, Chris Charming, Franco Roccaforte, a.o.
scene breakdowns
Scene 0 – backstage footage (London showcase) + outtakes from a JTP movie (feat. Jeany Bee)
Scene 1 – blackhaired girl, Backey Jakic, Titus Steel
Scene 2 - Cherelle, Chris Charming
Scene 3 – Fanny Steel, Titus Steel
Scene 4 – Dr. Strangelove Trailer
Scene 5 – blackhaired girl 2, Franco Roccaforte
Scene 6 - Karen Lancaume, guy
The movie "Making Of ... Das Zweite" (Cat.No. JT M 002) was released by JTP in 1997.
Karen Lancaume moderating and participating in one scene. German language.
still and preview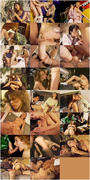 run time: 77:53 min | filesize: 1260 MB | res.768 x 576 | Format: mp4 | VG quality VHS rip
http://vintage-erotica-forum.com/sho...76&postcount=1