Mayfair Vol 6 No 5
To tie in with the Mayfair Video posted on the Blue Vanities thread: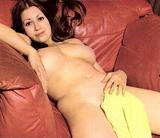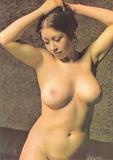 Although she was a couple of years before my time I knew of her because they used the second pic in their advert for the 8mm film for several years after. She seems strangely familiar though - I wonder if she appeared in any other mags.
She also seemed a bit less, erm, chunky in the film.
Because these old Mayfair pics were often looked a bit underexposed I've edited these a bit to compensate. A couple of them may look better at smaller size. I can post the unedited full page scans if anyone wants.