This is not a guide on how to get the best quality scans. I am no expert in that field. This is mainly a guide on how to save and name your scans.
VEF is a great forum. For an important part thanks to the scans that are posted. Some of you may posses magazines, but don't know how to do it easily. That's why I decided to write this.
The only software you need is
Irfanview
. Irfanview is awesome, Irfanview kicks ass! Yes, I am a great fan of Irfanview and I advise everybody on a Windows computer to use it. Irfanview will batch scan, edit, convert and/or rename your images. It will do a lot more, but I'll limit this guide is to batch scanning.
Launch Irfanview,
Go to File > Acquire/Batch Scanning: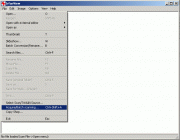 This dialogue box will pop up:
- Choose
Multiple images
Output file name
: Enter something recognizable, something that will separate the scans from other mag scans
Starting counter
: Usually this would be 1, with a missing cover it would be 3. In this case I scan 2 pages at once, so I start with 0.
Increment
: the number of pages you scan at once, so 1 or 2.
Number of digits
: 2 for mags with less than 100 pages, 3 for mags with 100 pages and more
Skip existing files:
not relevant when you create new files
Remember last scan counter
: tick this, so you can stop half way and continue later
Destination directory
: Pick your own, I advise to use an empty folder
Save as
: use an
uncompressed file type
for intermediate files, for example bitmap.
Save as multiple image
: do not tick
When you click on OK, your Twain scanning software will pop up: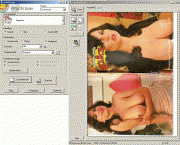 Use whatever settings you want, just don't forget the descreen filter

.
Now this was the most difficult part of the whole guide. All you have to do now is click on the Scan button and Irfanview will save and name the scans for you:

If you have/want to skip a page, just close your scanning software, relaunch the Irfanview batch scan dialogue box and adapt the starting counter. You can stop and continue later, Irfanview will remember the right number.
When you're done with scanning the mag, you may end up with a folder looking like this: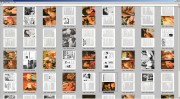 Not good for your neck, but don't worry, there's not a problem that Irfanview can't fix. 'Cause he can do it in the mix.
Just launch the Irfanview batch conversion/rename tool: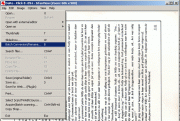 Output format
: JPEG
Options
: 70% would probably enough, but I use 80%, which gives a fine compression and quality. other options are not needed.
-Click on
Add all
or make a selection and click on
Add
Output directory
: make your pick, but it is advisable to use a uniquely named folder, which is easy to archive.
Advanced
: clicking it will launch next dialoge box: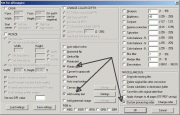 Rotate right
: tick this box
Add overlay text
or
Add watermark image
: not necessary, but very useful. This will make your scans and thus reposts recognizable.
Custom processing order
: tick this when you want to perform more than one action:
Choose the right order. In this case the rotation must happen before putting in the overlay text. Click on OK.
When you click on OK on the Advanced Options box and on the Start Batch button, Irfanview will convert the images: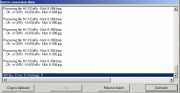 And Bang! You're done: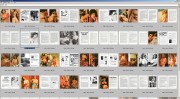 Don't forget to post them

Happy scanning,
Jim