You can use this guide to take a screenshot of your desktop but can be used for various things, like showing a friend a how to on certain programs etc.
This quick guide is intended for people who use
Windows 7
.
To post your desktop
:
When at your desktop look for the F- keys above where you type. Numbered
F1 to F12
. Just across to your right from
F12
you should see key that says the following :
PrtScr
across the top of the key and under that word it says
SysRq
. Press that key once.
Now you have just taken a screenshot of your desktop. Now to save it. Go to start in the bottom left corner and find your paint program. Load the program.
Once loaded go to the top left corner where you should see a clipboard icon and written under it the word Paste. Click on that and you will now see a picture of your desktop appear.
Then click on the dark blue tab above paste icon then call down your menu options and select save as and pick the option save as J-peg picture and give it any name you want.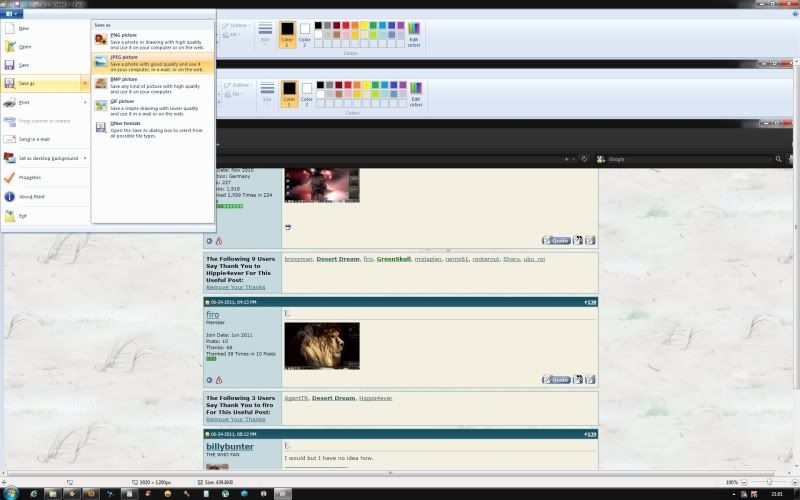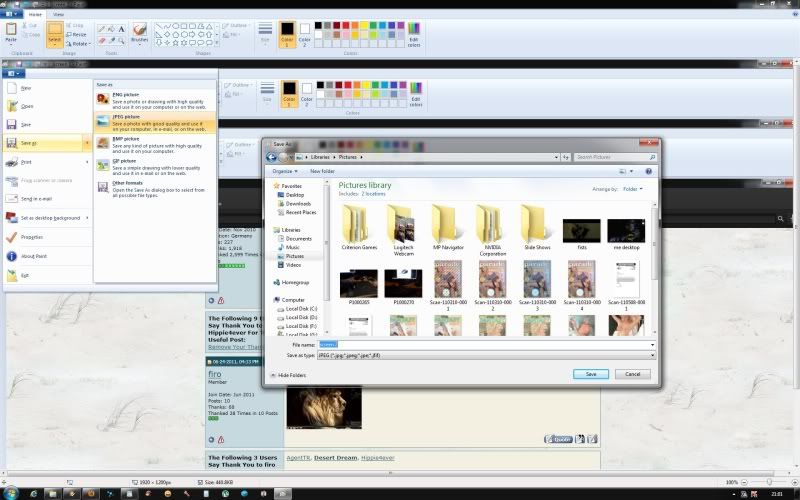 Just remember where you saved it to ( in windows 7 the default is in picture library )