Magazines like the Happy Weekend Magazine(HW) have a huge section of prostitute advertisments. Some of the ads rival porn photoshoots in quality.
In@ Peters worked in Cologne, Germany around 1990. She advertised in HW with this picture: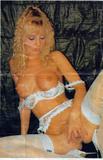 In one issue was a feature article with more photos: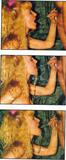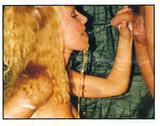 I found the following two pics in a newsgroup.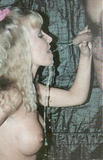 She ended her career in the middle of the 90s after a fight with a john. I don't know the details, only that it made the news in the local papers.
Any more high quality ads?