Quote:
Originally Posted by
cabduh1313

Don't think I've seen this uploaded anywhere. It's Amanda in an episode of 'Game for a Giggle' - must be an early 90's** British show.
She's been promised a prize, but has to have some snaps taken first. Some nice pretend ENF. Shame about the hat though.
Some pics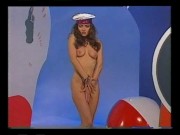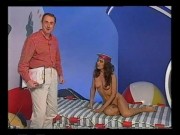 Link
Enjoy
C
** Early 90's...dearohdear. Just when did Ole Father Time jump into a speedster and floor it...
I realise this was posted a long time ago, but is there any chance anyone still has it and could repost?