Nikki Tyler content thread
Quote:
Originally Posted by
jeany

Nikki Tyler Anal (aka Morgan Rae) - Bubble Butts 13 - Scene 3 - LBO (1992)
After discovering Nikki Tyler, with the name Morgan Rae had an anal scene early in her career (1992), I was forced to buy this scene. This is her first true anal scene, before silicone and becoming a Vivid Pornstar in 1995. In her career she never mentioned this anal scene, She said in interviews that the first and only time she did anal was in Virtual Sex 1999, almost at the end of her career, with her boyfriend at the time Bobby Vitale (Lie). Everything was strategic marketing of his career. But the tattoo and the face do not lie.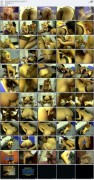 Download:
https://depositfiles.org/files/87j1kffzl
Thank you very much for your video clip. In 1992 and 1993, she was just a average porn actress, how could she became much more beautiful from a lax body to a gorgeous tight one? The same thing happened to Siobhan Hunter from 1984 to 1985.