Thanks for all the links and posts. It took me many years to find out who this woman was and I regret not learning sooner as I've missed the video material.
If any kind soul has the clips posted near the beginning of the Jenny Hall thread (in particular the solo clip posted by Hattertim) and could repost I'd be most grateful.
Quote:
Originally Posted by
hattertim

Kudos to the guy who posted the movie "Nude Wives:Best of British" to the Another Site forum (before that sort of upload got canned)...I've extracted a 7 min 17 sec segment of this featuring Jenny...and you can hear her speak in a non-dubbed voice, unlike "Sexy Lady"! The file is 108 meg, and it's at this link...
[Mod Edit: Dead Links Removed]
And here's some screen caps...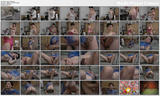 Enjoy!