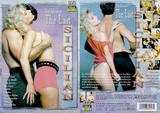 You probably all know that annoying experience: Some movie catches your attention because of your favorite girl clearly displayed on the cover, but after you downloaded or even bought that flic with enthusiasm, you're compelled to discover that she's not inside, not even for a second...
The above movie
does not contain a glimpse of Tianna, yet she is most prominently exposed on both front and backside with two different photos!
I think, it would be interesting to know, what these pics originally were meant for, at which occasion they were shot. Does anybody remember a scene with Tianna from another movie, where she shows up in this outfit and acts with a similar guy? - I don't, but that doesn't need to mean anything.
There is also a possibility of a fling that was only recorded with photos. In that case, it may have been published in some magazine. Does anybody here have such a memory? - Tianna did that kind of thing at least once in her career, and as far as I can tell, there is no video from the following scene with her and Jon Dough: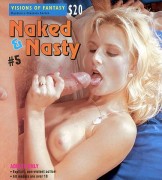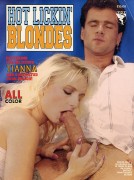 (I only got these two cover scans from apparently two different mags, some tiny-sized scans from inside have been posted earlier to this thread:
http://vintage-erotica-forum.com/sho...&postcount=108
.)
Or would it be really thinkable that a well-known pornstar like Tianna agrees to meet a photographer in his studio only to shoot two single, almost family safe pictures for the cover of some movie she has nothing to do with? What do you know or think?