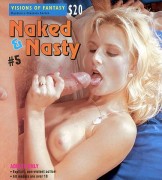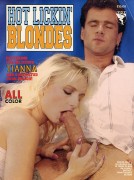 The photo content I mean, picturing a romp between Tianna and Eric Price... - no, Correction: I just found out AND have been informed as well after creating this thread that the guy's name is
Jon Dough
!
What I mean, is, that this photo story has - as you can see from the covers - been released in at least two different full color magazines from the old days. There are also scans
already posted to Tianna's thread
, but they are very tiny compared to modern standards and originate probably from the 56k-times of the internet.
What I am wondering, is, if somebody here maybe still owns the real paper issues of one of the above magazines and would be so kind to provide new, large and good quality scans of this photo story? That would be a blast, I can tell... Thanks so much in advance!