Hi,
I opened this thread to collect IDs of the
Hamish Scans Series
Contributions and corrections are very appreciated, feel free to add your posts to this thread.
I can take over your pics to the sheets if they include the filename and ID:
Example: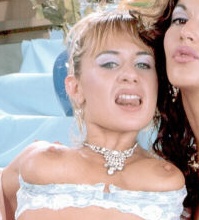 [IMG]http://img157.imagevenue.com/loc1088/th_26022_hs_an002_Zoe_123_1088lo.jpg[/IMG]
The included filename is
hs_an002_Zoe
,
hs_an002 Zoe
or similar variants are also possible.
The sheets are sorted by filenames. They are reformatted during the sort to split the
sheets to different posts which can be reached via the 'Quick Directory' above.
example how to read the sheets:
Filename:
hs_sl697
Girl____.:
Zara Whites
Result in the sheets:
sl697@hs_ Zara Whites
This will be done with leading items 'hs_', 'hs1', 'hs2', 'hs3', 'hs' followed by 'bs'
You will find the updates at the end of this thread.
There is no need to resize the cropped pic, I can do that automatically. Please do not post double
IDs from a set which were already posted. A posted ID is ok if it is new in a set.
It is possible that the layout of this thread needs a little fine tuning over time, maybe not every letter is needed ...